At the Hannover Fair 2019 4tiitoo presented its enterprise solution for increasing productivity and ergonomics at computer workplaces by eye control to an even wider audience.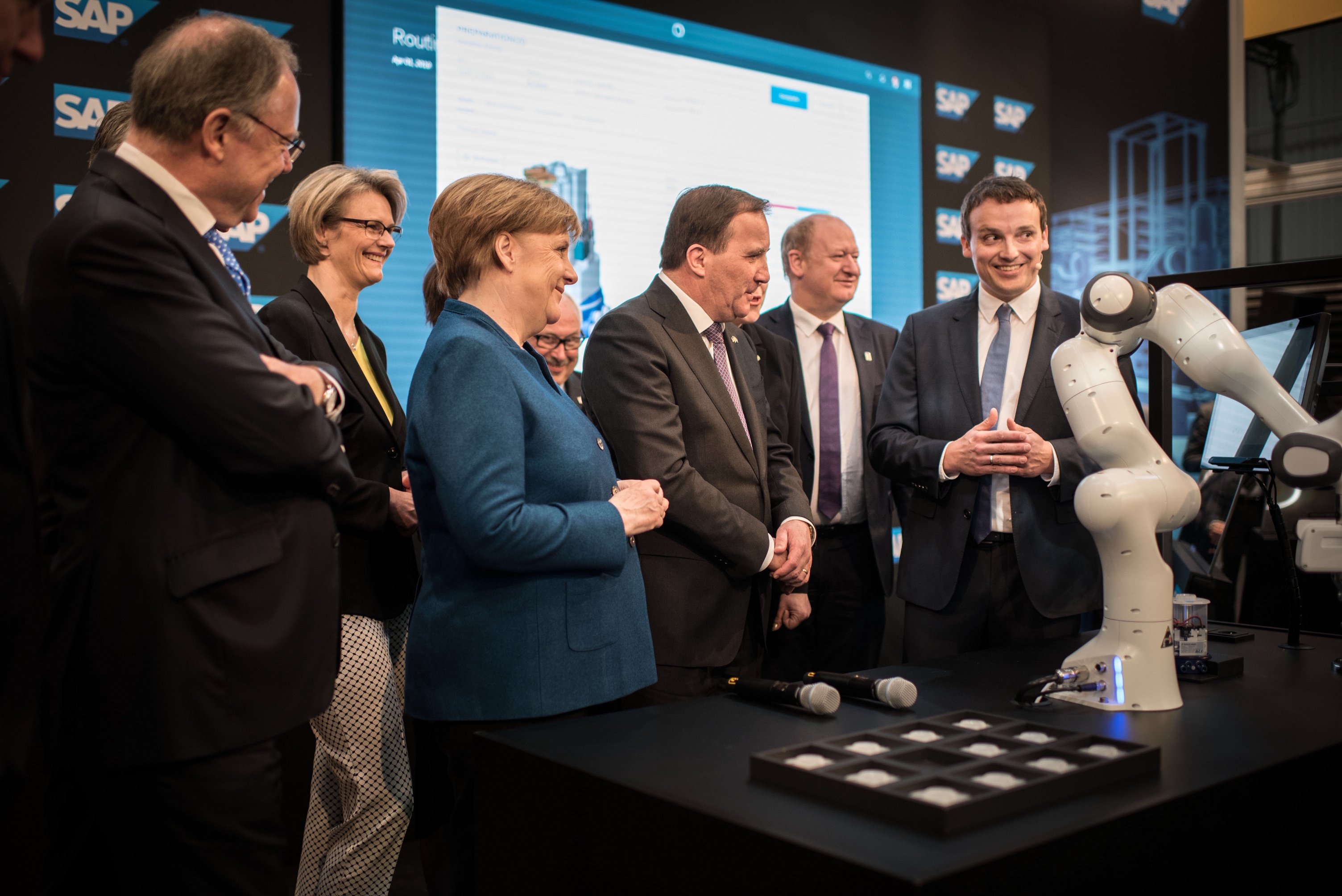 At a total of three booths, more than 215,000 trade visitors were able to experience and assess for themselves the concrete benefits of NUIA for their workplaces - from accounting and purchasing to engineering and software development to the service center and the shop floor. In addition to the 4tiitoo booth, visitors could try out NUIA Eye Control at three stations at the SAP booth (Video) and another station at the booth of SAP MES partner Trebing + Himstedt (Video).
It was a special honour when Christian Klein, COO and member of the Executive Board of SAP SE, presented the NUIA eye control system for shop floor workplaces live during the tour of German Chancellor Angela Merkel with Swedish Prime Minister Löfken (Video).
We would like to thank all visitors, partners and customers for their visit and joint activities!
If you missed the chance to try out NUIA at one of the stands, give us a call. We will be happy to arrange an appointment with you.
With exciting new products in our portfolio that are currently under development, we are already looking forward to the HMI 2020.